Human ~ Kelt
NEW ALBUM - October 26th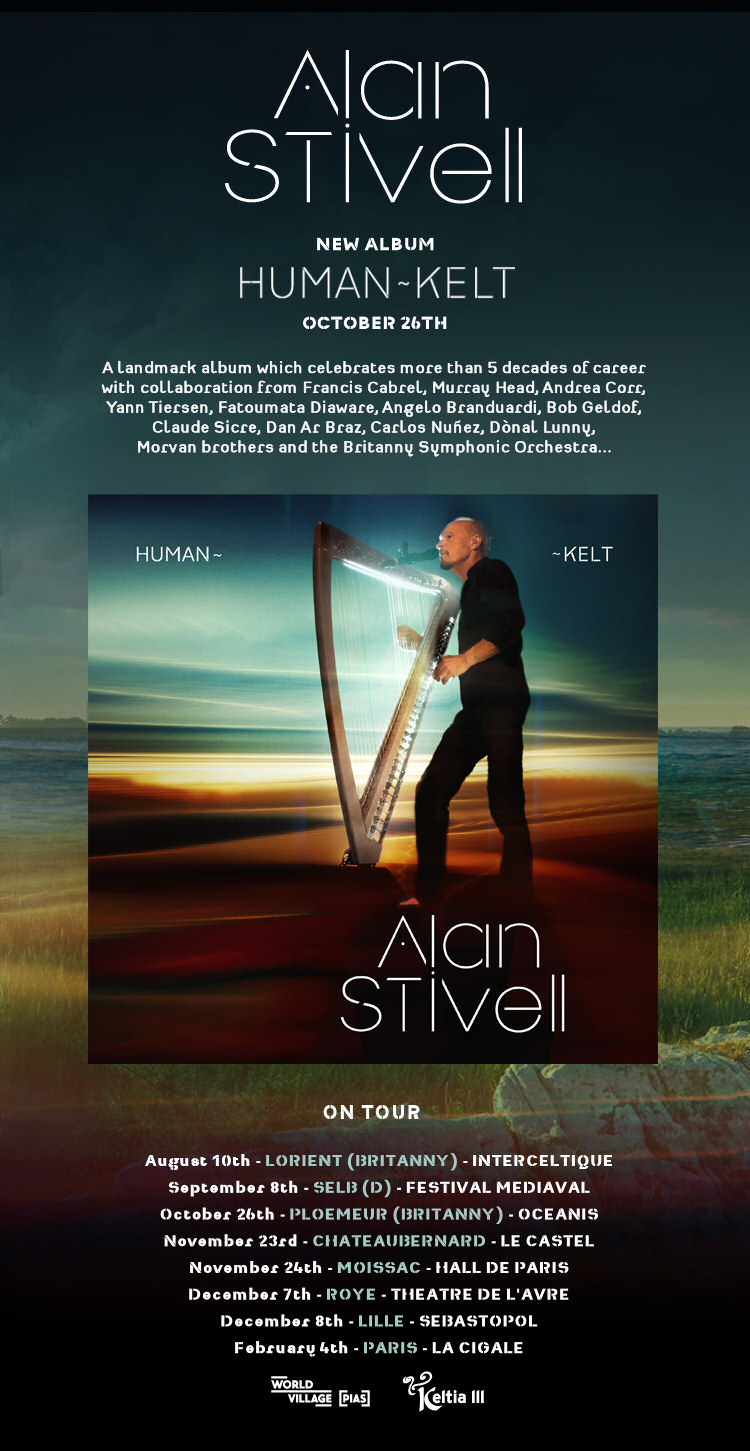 via World Village - [PIAS] France
For more than five decades, through song and music, I have been seeking harmony (not always Zen though), particularly in the relationships between different identities.
For me, this is firstly being just a human being, then a Breton and a Celt.
I have as much to share which is in common as I have to share which is different.
The new tracks express this directly.
The older ones (revisited), say so too, through what I have lived, my "river". 
Five extracts from the new album :

Reflets, Adskedoù, Reflections
( Feat. Murray Head, Robert Le Gall )


Alan Stivell
lyrics »




BZHg [ Emadvesk / Self-Remix ]
( Feat. Bob Geldof )


Alan Stivell
lyrics »


Com Una Gran Orquestra - Ideas
( Feat. Francis Cabrel, Claude Sicre, Lea Antona, OSB )


Alan Stivell
lyrics »




A Hed an Nos ( All Through The Night )
( Feat. Andrea Corr & Orchestre Symphonique de Bretagne )


Alan Stivell
lyrics »

This other dream duet with Andrea !




When I was 10 or 12, I heard this Welsh lullaby, thanks to the linguist François Vallée AbHerve, who translated it from Welsh, like many other celtic songs from over the channel and the celtic sea. English speaking children from all over the world knew …



Son ar chistr ( My Cheers To You ! )
( Feat. Angelo Branduardi & Dónal Lunny )


Alan Stivell
lyrics »

Returning to this era (late 60s), does not mean leaving the present.




Several times in this album, I myself am a sampled virtual guest, coming from the 1970 of old times. …



more videos »
Follow us on social media :


---